VE6BLD
Welcome to the CAARC web site. I have been a Ham since 1978 and I am active on most modes from HF to UHF Satellite communications.
Posts by VE6BLD
Hi Bob,
This may be a stretch for those to attend however would you possibly be able to circulate that the Southern Alberta Amateur Radio Club is holding a Field Day event?
Just in case someone from up there is interested in attending an off-grid Field Day event in this area.
Thanks!
73,
Cory – VE6COR
Wishing everyone a Happy New Year
Bob VE6BLD and Sarina VE6QEN
THIS HAM RADIO IS UNSAFE AT ANY FREQUENCY
From Electronics Illustrated March 1968..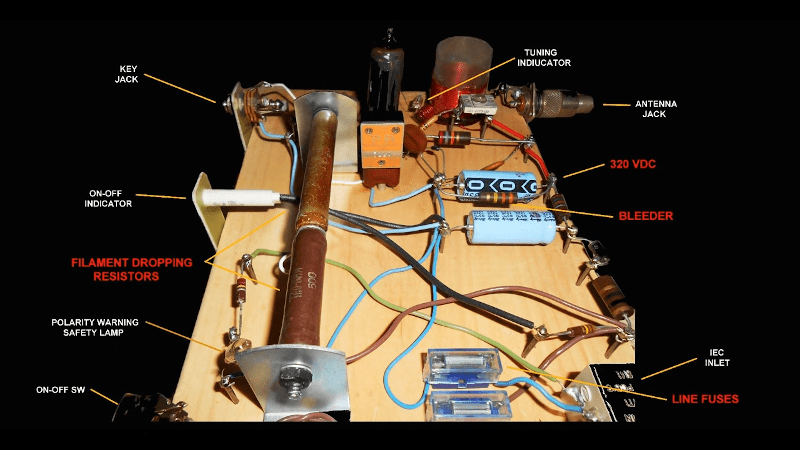 Paul Mower, VA6MPM, treks across the Canadian Rockies.
Club memberships are due in November. Please submit your dues as shown below.
Club memberships are $25.00 each or $30.00 for a family and are due now. You must be a paid-up member to be eligible to vote at the Annual General meeting in November. Cheques may be mailed to Central Alberta Amateur Radio Club, Box 1103, Red Deer, AB, T4N 6S5. If you prefer, Garry VE6CIA has also agreed to accept e-transfers for club memberships at ve6cia at gmail dot com. This is what we did for the club raffle earlier this year.
Club insurance is due. Please also confirm your RAC membership by email ( ve6cia at gmail dot com ) so we can get the best rate for the club.
can also download the CAARC membership and renewal form under the "Site tools" tab and send your dues by snail mail to the listed address on the bottom of the form or bring it to the meeting.

Your support helps keep your repeaters operating and your club active.
Thank you from your executive
73 CAARC Executive
On Monday September 6th, 2021, Louis (Lou) William Maga, loving husband, devoted father, passed away at age 83.
Louie was a very important member of the Central Alberta Amateur Radio Club (CARL originally) for many years. I remember helping him install his tower on the west side of the house and he always had a big smile and wonderful laugh. He was always helping with all club activities for many years. I was so glad I had an hour visit with him on his porch just a few weeks ago when I bought some new RV batteries. I know he will be sadly missed.
Hi Everyone,
At the last club meeting way back in May, it was suggested that we have a late summer get together. Saturday, August 28 seems to work for many people and John VE6HPY has offered to host it at his place.
We are planning a low key event from 6 – 8 pm. Please bring your lawn chairs, a beverage of your choice and whatever snacks you may wish to bring. We are planning a fire and John does have extra weenie sticks. Because of Covid, the club executive felt it was best to keep things simple for this get together. In the event of rain we could go into one of John's sheds. Please RSVP to either myself or to John to give us an idea of numbers.
John's cell is 403 304 3963 and his address is 39126 RR 280, HWY 11A, Red Deer County. From Red Deer, go west on Hwy 11A and turn right at RR280, go north until you see a long lane lined with trees on the west side.
This will give us all a chance to have a visit and enjoy an evening together. Hope to see you there!

Sandy Jacobs,
VE6SND
CAARC Club President
Thanks to everyone who submitted these pictures. Be sure to check all four pages at the bottom of the first page for all the pictures.
These are the field day results as submitted to ARRL (Thanks VA6SGL ) Great job everyone!
VE6QE_FD_Report