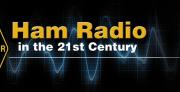 Congratulations to the newly elected executive elected at the Annual General Meeting
CAARC Executive for 2011 – 2012
Past President Steve Jeffery VA6ASM
President Sandy Jacobs VE6SND
Vice President  Bob King VE6BLD
Secretary Nancy Jeffery VA6HOT
Treasurer Karen McKinney VA6LDY
Directors.
Rick Koinberg VE6RAK
Garry Jacobs VE6CIA
Brian Davies VA6CKC
Mike Mailhiot VE6MIM
Brendan McKinney VA6BMC
Neil Rowe VA6AK
Volunteers and Appointments
Club Emergency Coordinator. Jeff Low VA6JL
Repeaters.  Skip MacAulay VE6BGT
Public Relations. Ric Henderson VA6RIC
Webmaster Bob King VE6BLD
Net Control Bob King VE6BLD
We have noticed that there are a lot of members who have not paid their annual membership dues over the last couple of years. Please help keep your repeaters and club active by submitting your membership dues at this January meeting. You can also download the CAARC membership and renewal  form under the "Site tools" tab and send your dues by snail mail to the listed address on the bottom of the form or bring it to the meeting. Your support helps keep your repeaters operating and your club active.
Thankyou from your executive
73 CAARC Executive